REGIONAL PLANNING
Sierra Subregional Planning Group (SSPG)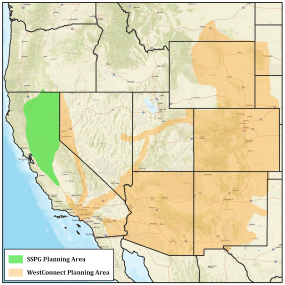 The Sierra Subregional Planning Group (SSPG) formed in 2009 is a collaborative study group that has been created to meet the following purpose:
To provide an open and collaborative forum where interested parties are encouraged to participate in the planning, coordination, and development of a robust transmission system in northern California and northern Nevada. The open stakeholder participation envisioned in this process is intended to result in transmission expansion plans that meet a variety of needs and have a broad basis of support.
The SSPG provides the technical forum to complete reliability assessment and accomplish coordinated planning under North American Electric Reliability Corporation (NERC) and Western Electricity Coordinating Council (WECC) requirements.
Sierra Subregional Planning Group Chairperson
Chair: Foung Mu, SMUD